Geosetta
A Non-profit company
---
User Controls:


Help: User Manual Video Tutorial



Map Key:
Supporter Feature

Historic Exploration Point

GI GeoTechTools Case Study

USGS Groundwater Well
---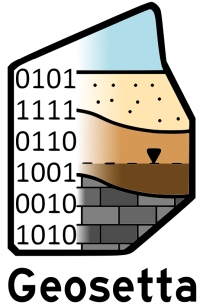 The information shown on this site has been made available by various DOTs and other public agencies. The predictive models presented herein are based on machine learning tools applied to the data. The predicted subsurface conditions are a probabilistic model and do not depict the actual conditions at the site. No claim as to the accuracy of the data and predictive model is made or implied. No other representation, expressed or implied, is included or intended and no warranty or guarantee is included or intended in any Geosetta data or models. The User understands these limitations and that Geosetta is a tool for planning subsurface investigations and not a substitute for it. In no event shall Geosetta or the Data Owners be liable to the User or another Party for any incidental, consequential, special, exemplary or indirect damages, lost business profits or lost data arising out of or in any way related to the use of information or data obtained from the Geosetta.org website.